Disclosure:  This page may contain affiliate links, meaning, at no additional cost to you, I may earn a commission if you click on, or make a purchase through a third-party link.
I was born in the mid-sixties in a town about 20 miles west of Portland, Oregon. I spent most of my childhood years playing in the forest and fishing and swimming in the creek that ran through our property. I learned to work at the age of four in the hazelnut orchard at my grandparent's house where every fall, our family would spend each weekend harvesting the hazelnuts using machinery my grandfather built by hand. It was a great place to grow up and over the years, I learned the value of hard work from my grandfather. I can still hear him telling me "nothing worth doing is ever easy".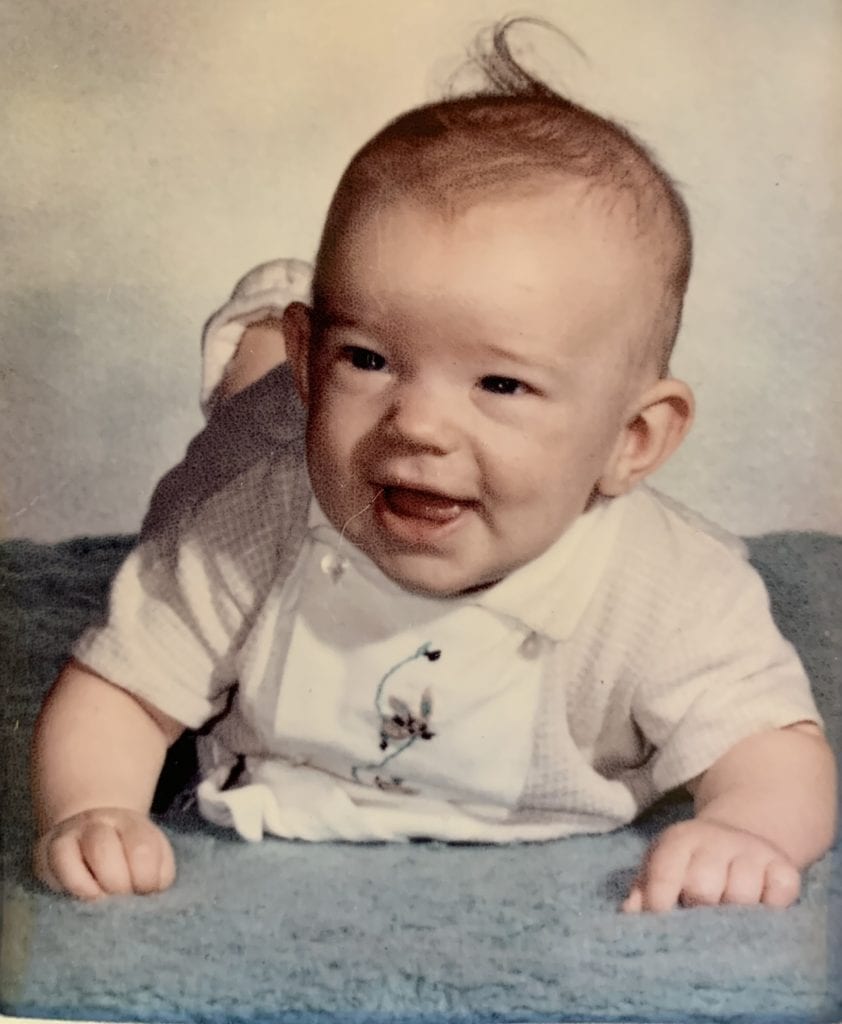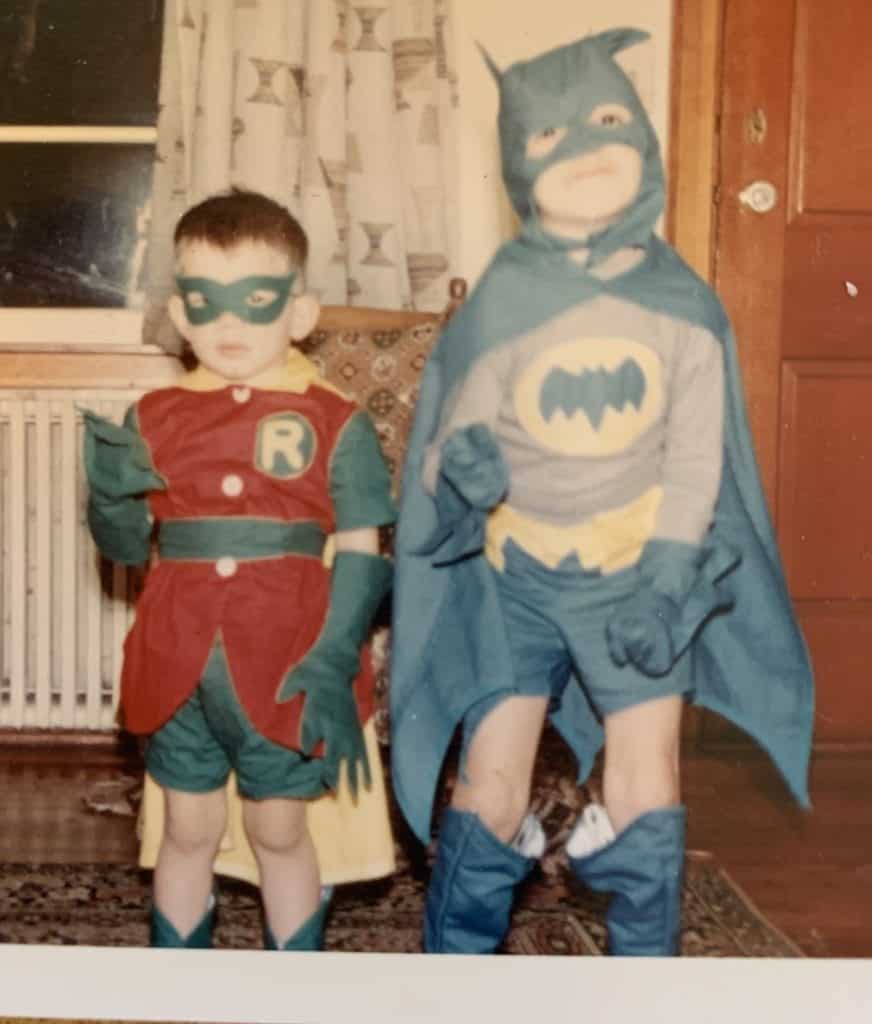 I had a brother who was three years older. We didn't get along too well at times, probably because we were so different. I was the little wild one who was constantly in trouble and he was the one who always followed directions. One year we dressed up as Batman and Robin and rode our tricycles in the local parade. My brother just rode in a straight line like he was supposed to. I was all over the place. My mom and grandmother were desperately trying to catch me while people were cheering me on. I guess that was my first experience being the center of attention. One of my mother's favorite sayings was "I hope you grow up and have a child JUST LIKE YOU"! More on that later.
The picture to the right hung in one of my grandmother's bedrooms for many years. I think my aunt put some girly stuff in my hair and took a picture of me. It is kind of funny now, but I hated that picture growing up! Something tells me this is how my family pictured me — the crazy little kid who was always in trouble and never listened.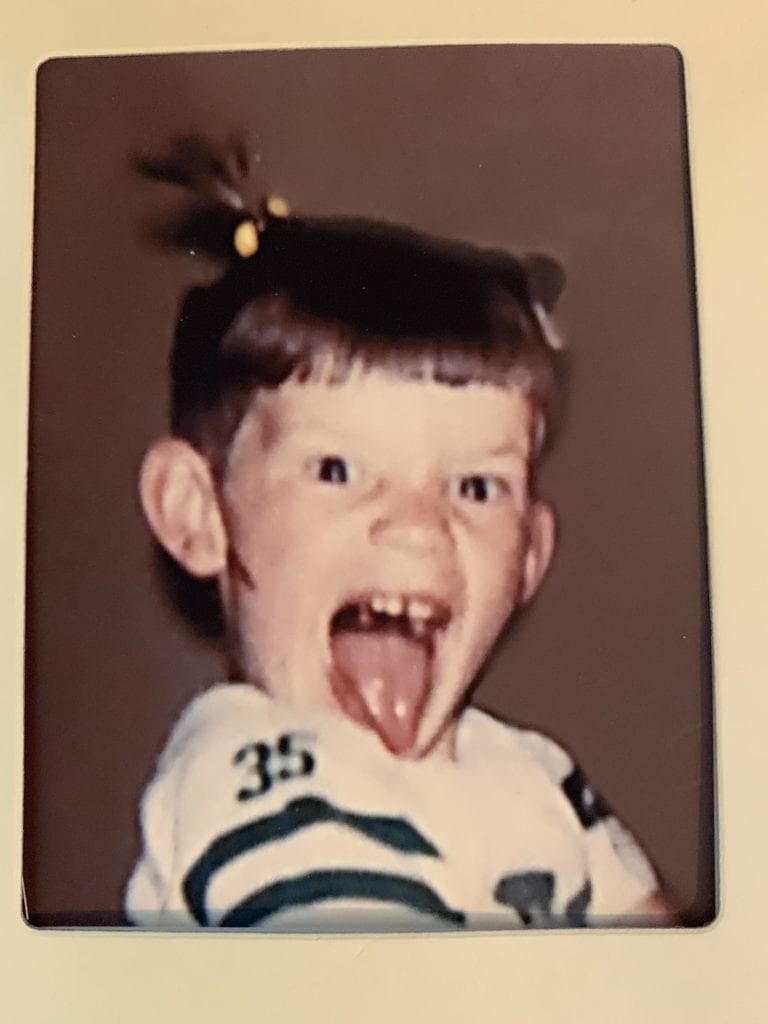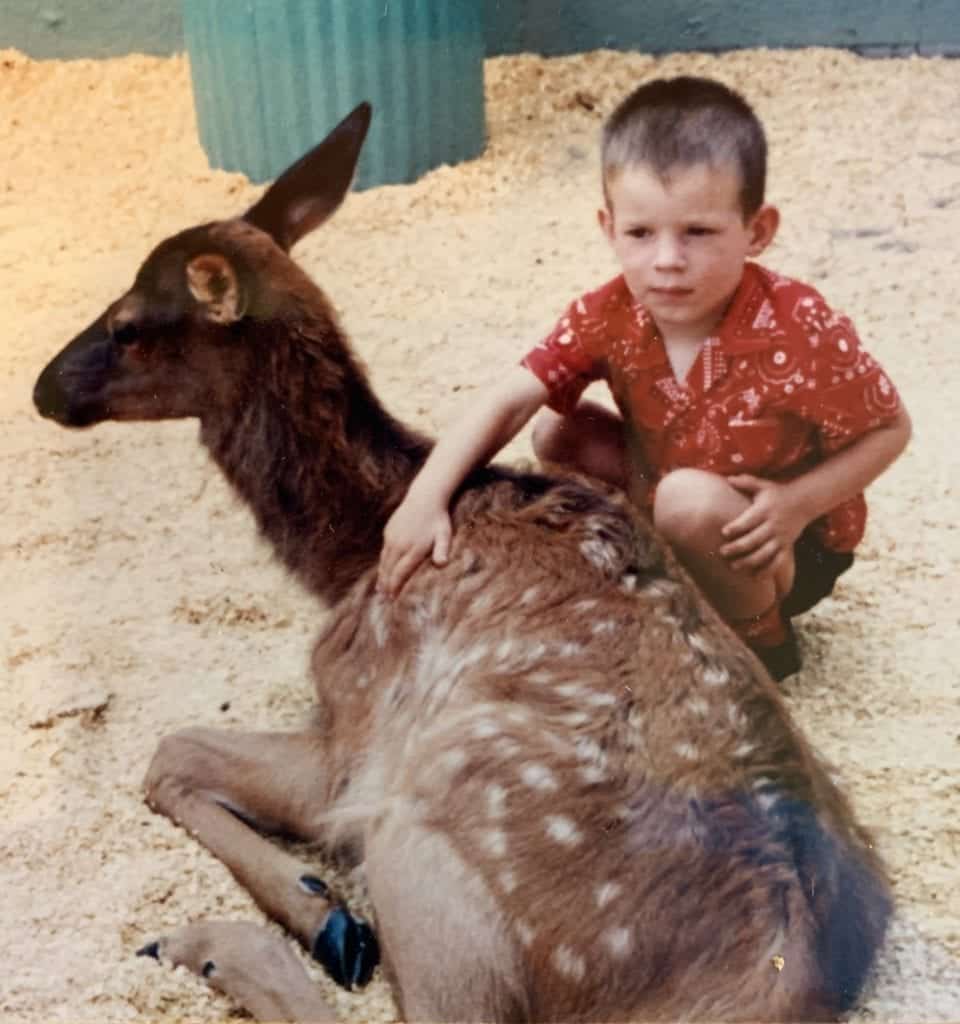 Animals and music quickly became my focus as I got older. I loved playing with my dogs and cats and took piano lessons for two years early in my childhood. My friend across the street had older brothers who could sing and were great guitar players. I taught myself how to play the guitar by watching them. I spent hours locked in my room playing and singing John Denver songs. Then, when I was in middle school, I went to a Pat Benatar concert with my brother. The opening act was Billy Squire. I will never forget the feeling I got when the lights went out, and everyone started screaming. I will also never forget how loud the first note of "In the dark" was. At that very second, I was hooked. I was going to be a rock star! My mind was made up, and nobody was going to tell me any different.
Now it was time for high school and I am just going to say it; I hated high school. I did not want to waste my time learning all of that boring stuff. I just wanted to play music. Sitting in classes all day was torture. One day I had reached the breaking point and told my father I was quitting school. It was time for me to form a band and become a rock star.  He didn't like my idea and told me that I had to go to school and that was it! So back to school I went. Things were about to get better. I found some other guys who were excellent musicians, and we formed a band. We were loud but not too good as I recall. Of course, we thought we were okay. I played my first bar gig with that band at age sixteen. Just being in a bar at that age was exciting.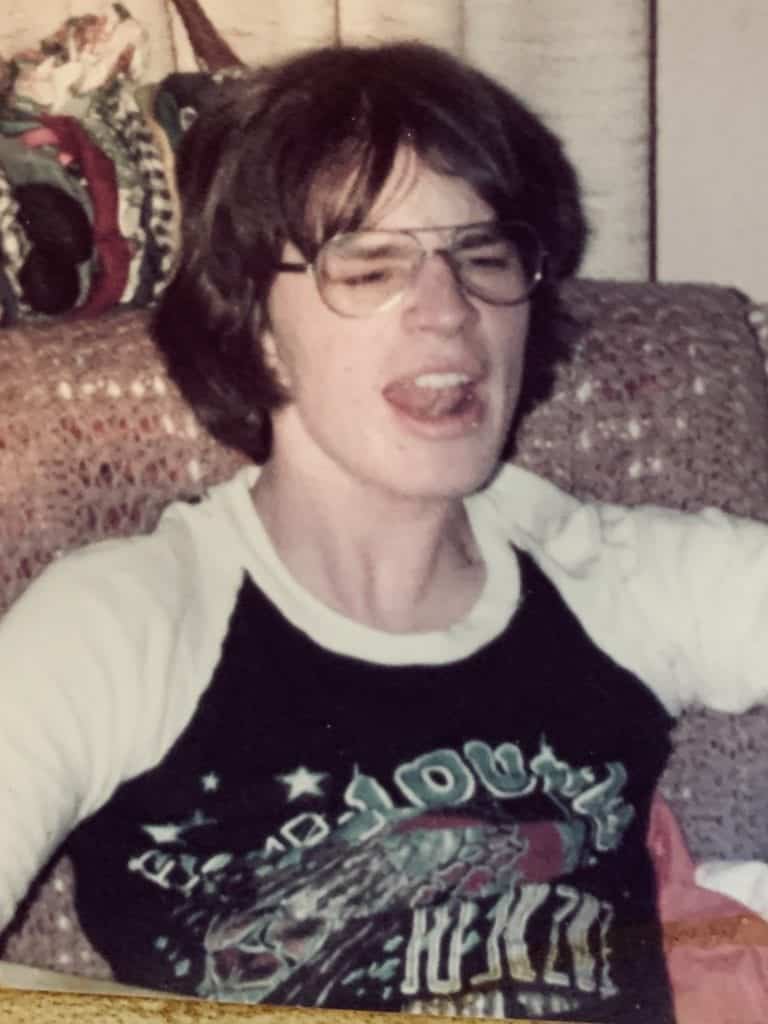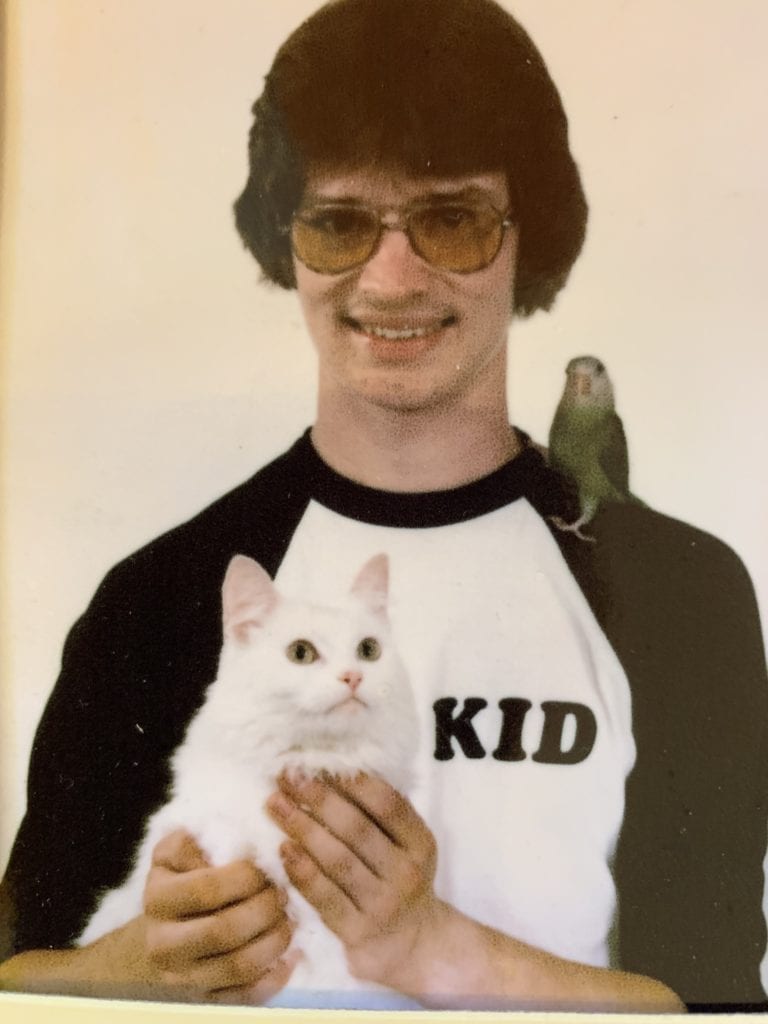 When I got a job at a veterinary clinic, my whole life changed. This job helped me in so many ways. I loved the job. I had good role models who would turn out to be excellent references in a few years when applying to pharmacy school. I was still playing music and didn't give up on my dream. I decided becoming a veterinarian was a good backup plan, so I decided to go to Oregon State University to become a veterinarian.
I loved college. If I didn't want to go to class, I didn't. It was never boring. I got good grades and found more guys to play music with. It was one of the best times of my life. I decided to go to pharmacy school halfway through my sophomore year. I couldn't see myself putting animals to sleep and wanted a job that would pay me enough money to continue pursuing my rock star dream. I could probably write a hundred blog posts about my college escapades and, maybe when I retire, I will. Just know that it was wild, fun and very crazy!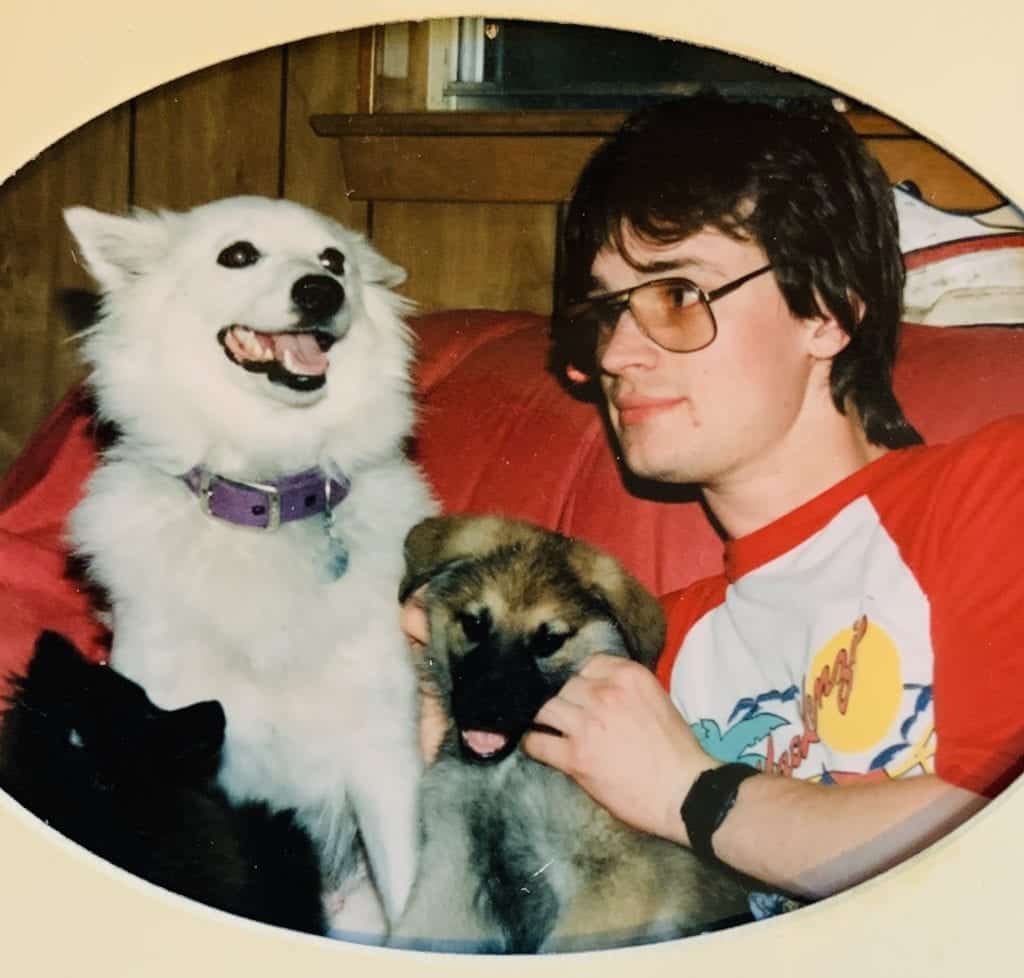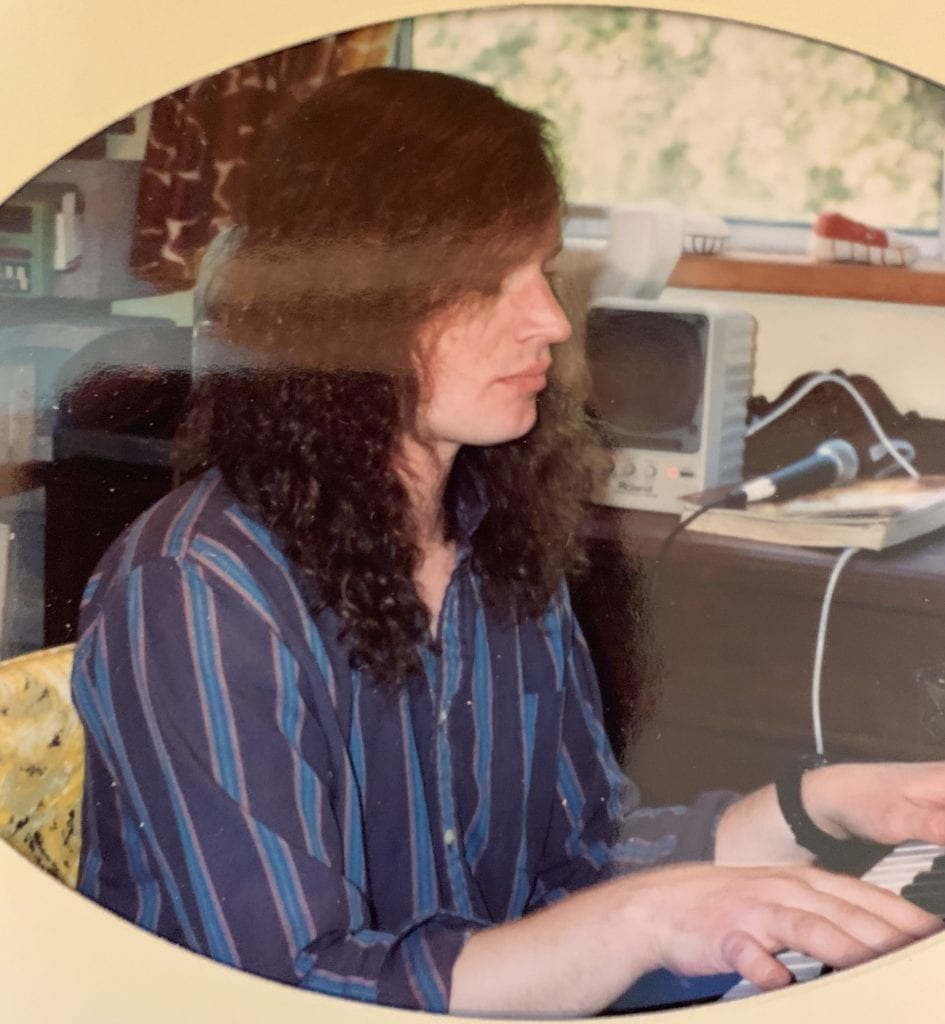 I graduated second in my pharmacy class. There was an older guy with a chemistry degree that I couldn't catch but being second was good enough for me. I decided to become a nuclear pharmacist and moved to Beaumont, Texas, in 1988. This was the perfect career for a musician. I was able to do both pharmacy and music together. In 1990, I transferred back to Portland and started getting serious about music. The next thing that happened would change my life forever.
In 1995 my band was one of the most successful in the area. We performed almost every weekend and made money. We had recorded a CD and our song played on the radio. One day after arriving to work, the boss called me into his office. He informed me that he had to cut the pharmacists from 4 to 2. One of the pharmacists cut took all of the night calls. I told the boss I was unable to take night calls because of my band. The two pharmacists left were him and me. I figured it would be easier to get another job if I looked the part, so that day after work, I got my hair cut. I quit that job the next day. At the time, there weren't many pharmacists around which worked to my advantage.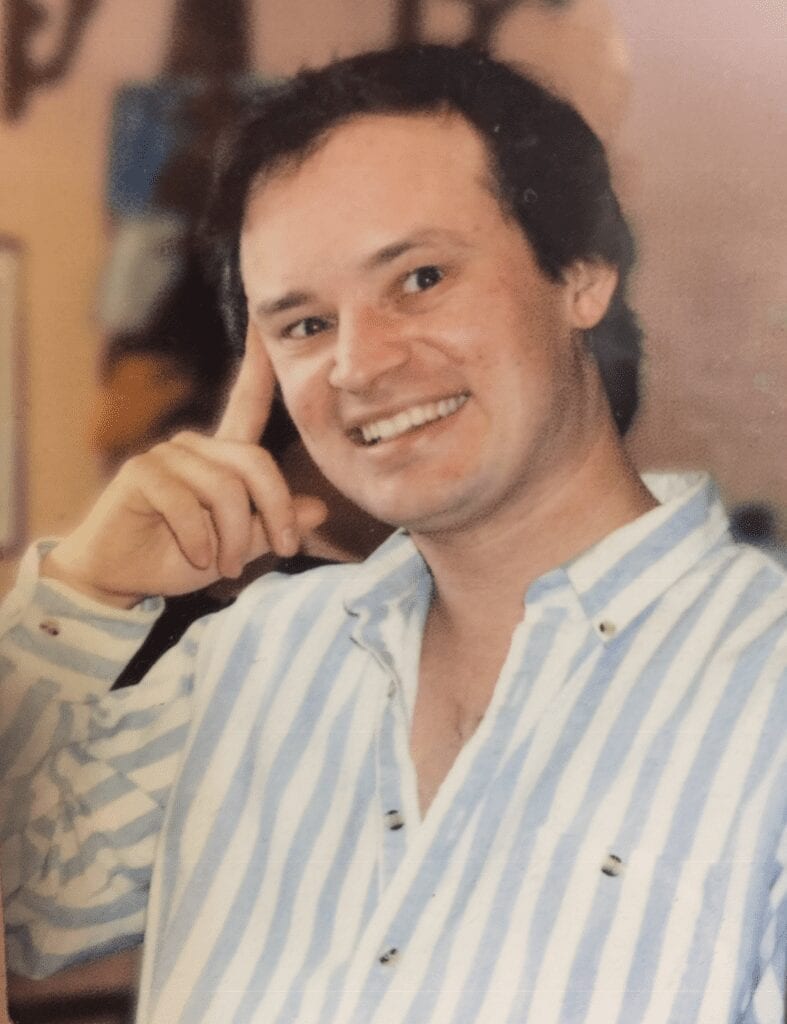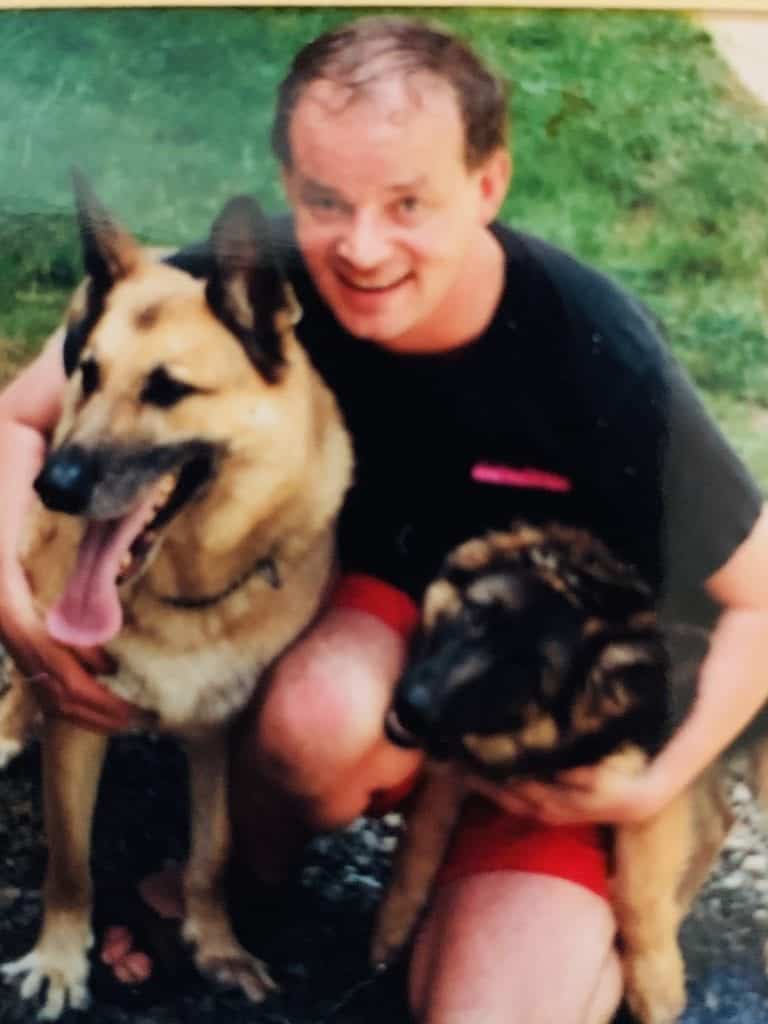 A pharmacist that I had trained a few years earlier came to visit one day. I informed him I had resigned.  He told me about a psychiatric hospital that was looking for a Pharmacy Director. I had been working as a nuclear pharmacist for seven years and wasn't sure I was ready to run a pharmacy department, but I had nothing to lose and needed a job, so I applied. 
                          
During the interview, the administrator was looking at my resume and asked me what BCNP stood for. I told him I was a board-certified nuclear pharmacist. He asked me what made me think I could run a pharmacy department. I told him I have always been able to do any job assigned.  I was shocked when I got the call. I was the new Pharmacy Director.
 
I loved psych. The patients were fun, the nurses were compassionate, and the disorders were fascinating. Unfortunately, the hospital closed down after five years. I moved to a general hospital where I learned all about clinical pharmacy.
While working there, I started to notice a trend. Some of the patients hospitalized just had back luck; they were born with a disease or were the victim of trauma. Many of the patients, however, were there because they didn't take care of themselves. They were overweight, smoked cigarettes, consumed drugs and alcohol in excess and didn't exercise. I did not want to become one of them.
The stress of working multiple jobs and just not being happy took its toll on me. I was also living a very unhealthy lifestyle. Too much alcohol and fast food were damaging my body. There was a silver lining, though. My first daughter Katelyn was born in May of 2002. Now it wasn't just about me. Somehow, I had to get on the right path. This is what this blog is all about. I am going to share with my readers how I went from a train wreck at 240 lbs. to a happy, healthy 175 lb. guy! First, I need to finish my story. When Katelyn was just four years old, her mom and I split up. You guessed it; my life was about to change again.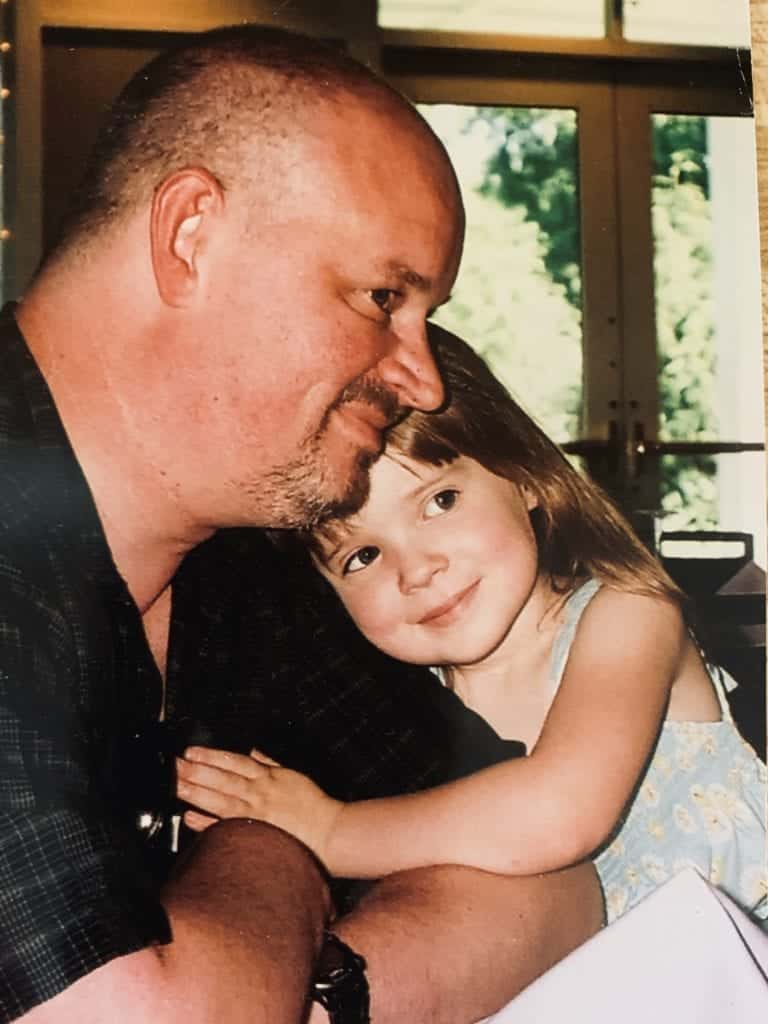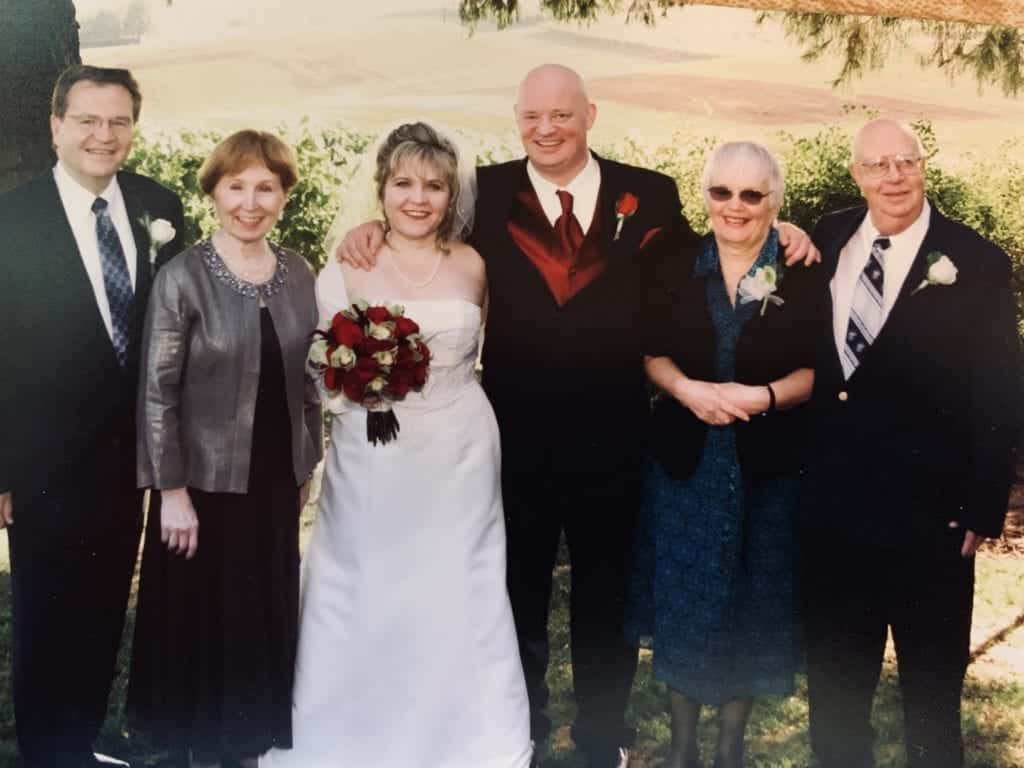 I met Cathy at the beginning of 2008. We were a match made in heaven.  We both wanted the same things in life and got married at the end of May.  I now had a wife, a stepdaughter and a daughter. I was still struggling with my unhealthy lifestyle but was determined to change. The first step in fixing any problem is to admit there is a problem and define it. I was eating crappy food, drinking too much and not exercising. I was working two jobs and was exhausted most of the time. It took the next big event to kick me into gear.
Cathy and I had our first child, Ashley, in August of 2009.  I decided to work on my health. On February 28th, 2010, I took my last drink of alcohol. I stopped eating all fast food and started running daily. It was amazing how much better I felt. It was hard at first, but the work paid off and I felt like a new person. Remember, in the beginning, when my mom used to tell me she hoped I had a child just like me? Read on.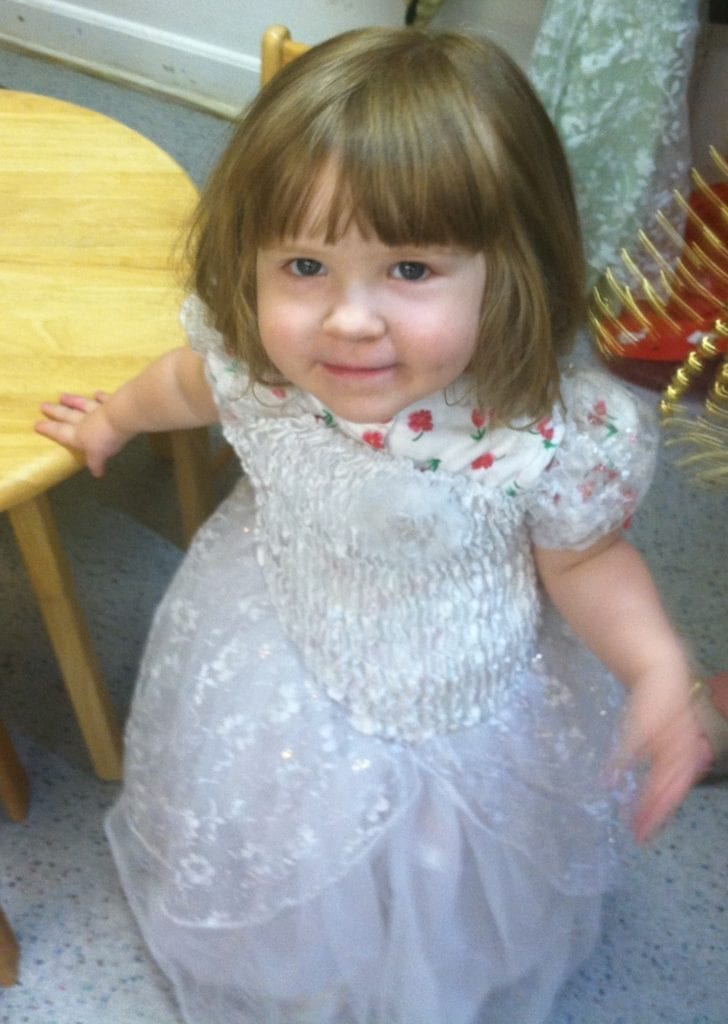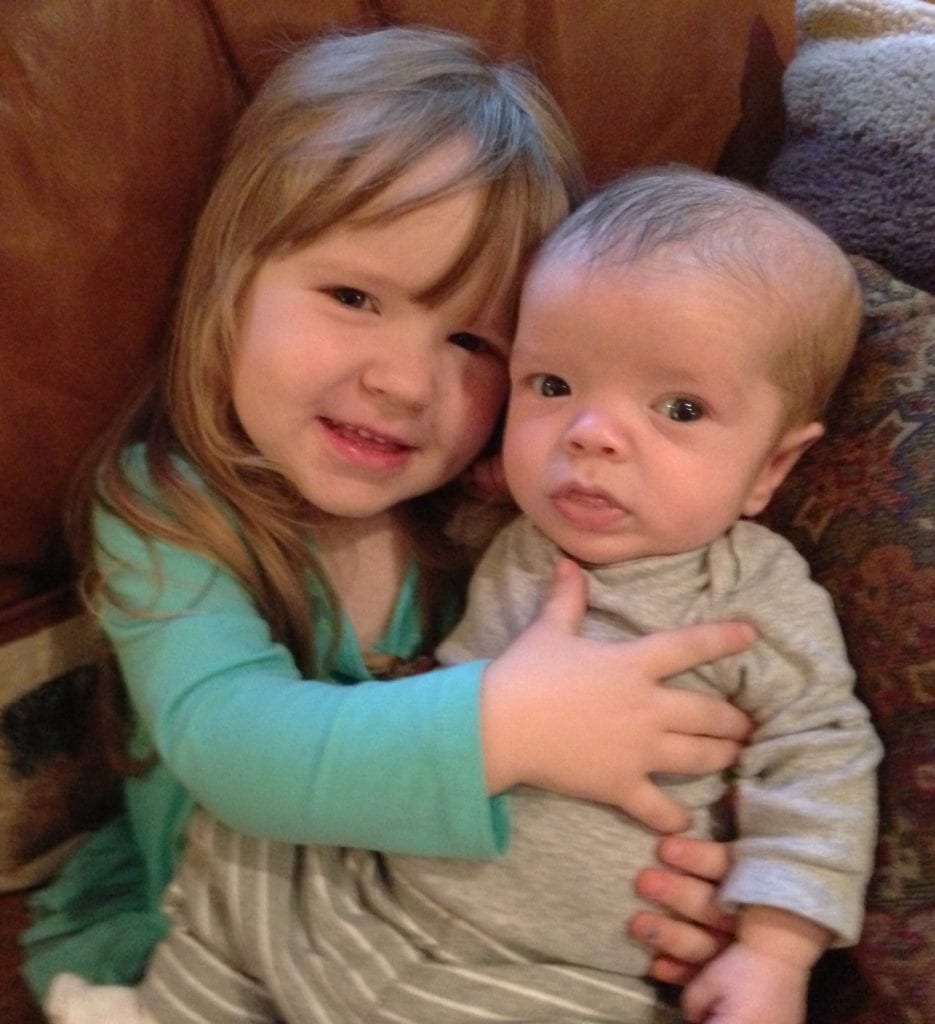 Almost exactly three years after Ashley was born, Joshua came along. The "little guy" with a big personality. This little one will give you a run for your money. It is NEVER boring around our house now that he is part of it. Now we have three girls and one boy. We are blessed with happy, healthy children.
A few years ago, my primary care physician suggested I start a business selling nutraceutical products. At the time, I was working ninety hours a week and really couldn't see adding even one more second of work into my life. Even though I couldn't start my own business back then, I have thought about it over the years.  As I begin to plan for retirement, I feel the need to create a vessel to keep myself busy and mentally engaged. After much thought, I have decided to start Sunshine Nutraceuticals. This endeavor will allow me to continue helping people by sharing my knowledge about pharmaceuticals, nutraceuticals, psychiatry and other health-related topics. It will also let me do my work from any location. I love the beach so I suppose I will be spending quite a bit of time writing while watching the waves.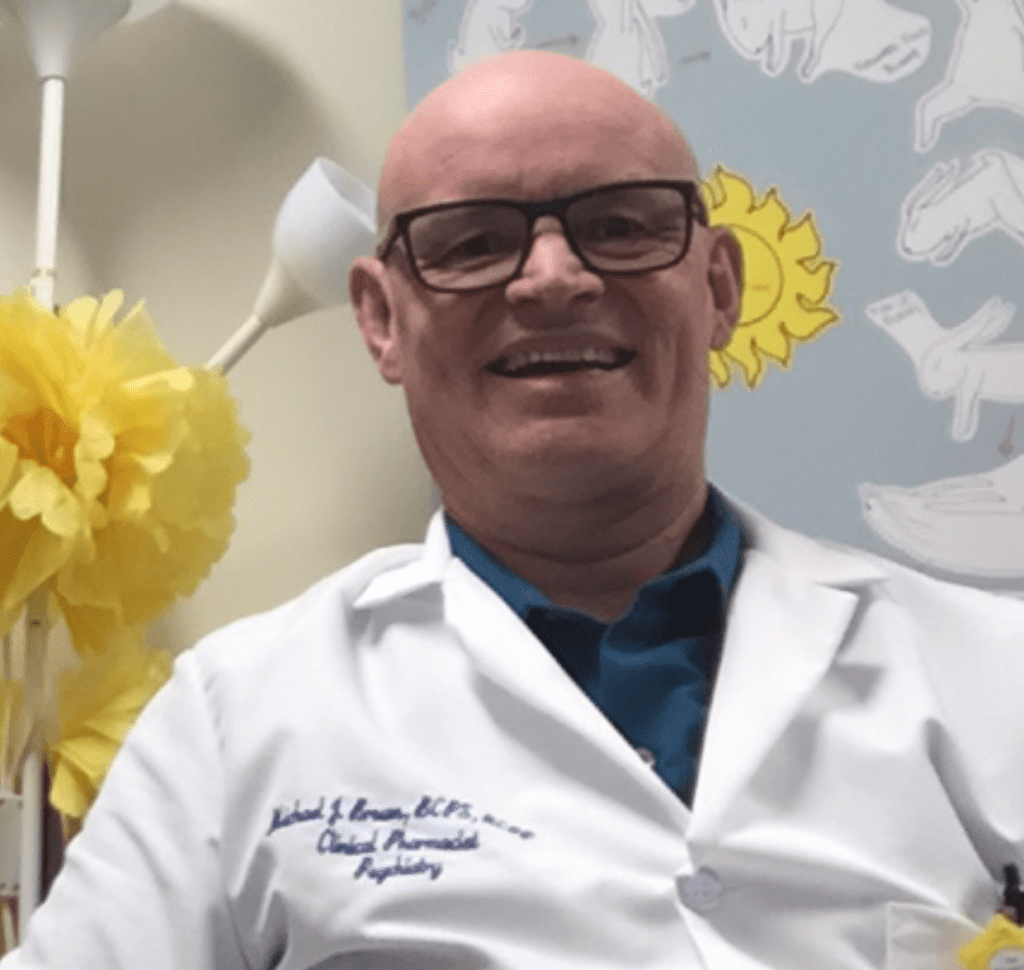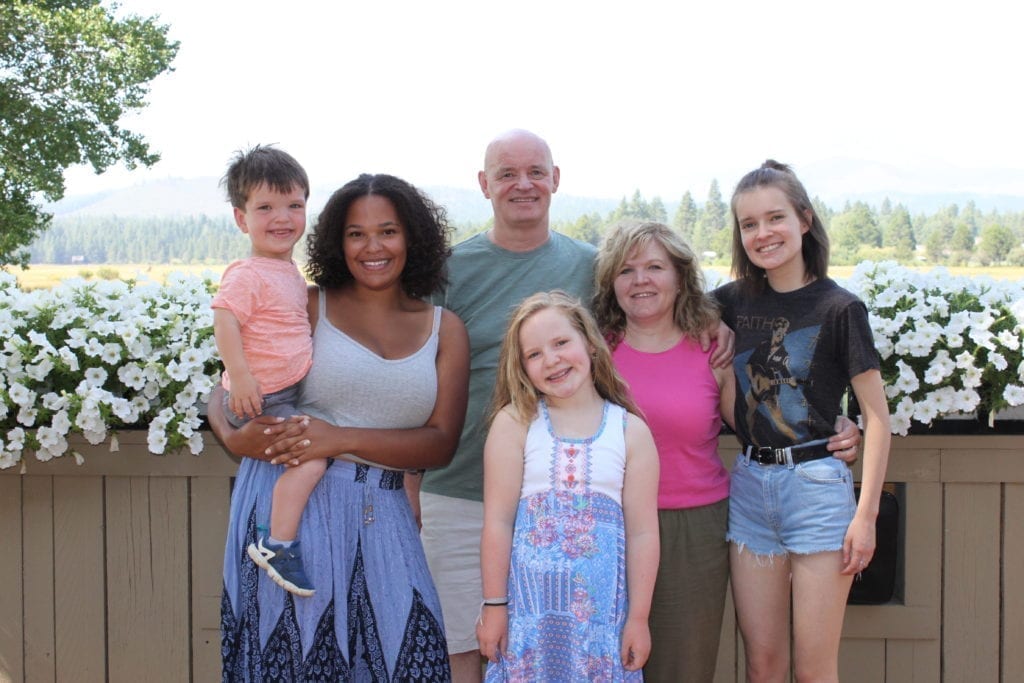 I have learned a lot in my 31 years as a pharmacist. I have discovered how to control stress, eat right, exercise and be a happy person. More importantly, I have witnessed what can happen if you ignore these things. Over the next few years, I hope to share what I've learned with my readers. I hope you decide to share this journey with me. Thanks for reading my story.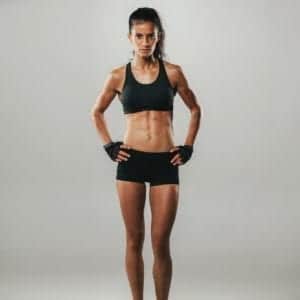 Sunshine Store
Visit The Sunshine Store For Your Vitamins And Supplements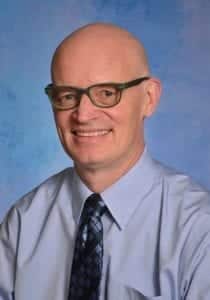 Michael J. Brown, RPh. BCPS, BCPP